The following "Testimonial's" are from our existing customers talking about their experience working with us.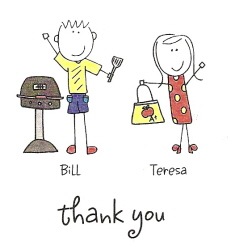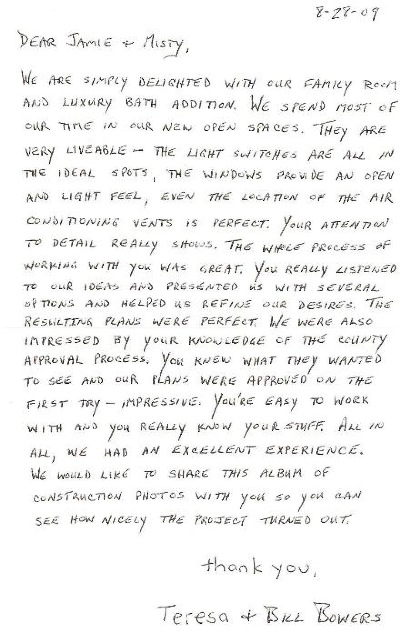 The design phase of our major home remodel was very daunting, for months we tried to manage the design on our own, only to find ourselves hopelessly farther away from our goal at every turn. We finally decided that we needed help; we needed to hire a firm that could walk us through the process using a systematic/proven approach. For us, the most important attributes of a design firm include experience, leadership, slant towards 'green' design, openness to ideas, and 'fun'.

Jamie brought all of these attributes and more to the table; we quickly became partners working closely together towards the same goal. Jamie was great about listening to our ideas and coming back to the table with multiple layout options with our ideas in mind. He drove us when we needed direction without being overbearing; in fact, Jamie really became the friend who simply knew everything there was to know about remodeling. The end result of our design phase was a fully permitted set of plans. The permit process was extremely smooth due to Jamie's professional/detailed full set of construction documents. When I picked up the permitted plans the city planner who approved the documents told me they were the best plans he'd reviewed this year.

Do yourself a favor and partner with Above & Beyond Building Design for your project.

We sincerely enjoyed the process .. and hope our next home is close enough to redesign it together!

All the best,
Brian & Shannon